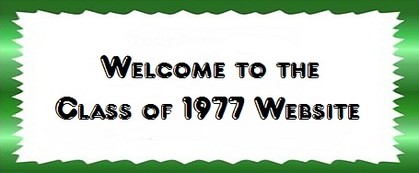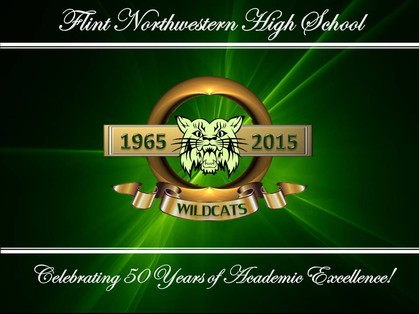 We all take different paths in life,
but no matter where we go,
we take a little of each other everywhere.
Follow the path back to your 1977 NWHS friends ~
"Friends can come in and out of your life so quickly . . .
yet leave footprints and memories in your heart forever.
Welcome to the Flint Northwestern High School Class of 1977 website. The site is for graduates of the Class of 1977, but we also welcome others who can be registered as "Friends" of our class. The site is offered to you completely FREE.
We hope you will find this a good tool to just keep in touch should you want to. To create your profile, click on "1977 Wildcats," scroll down the list to find your name. Click your name and follow the instructions. If your name is not currently located in the 1977 Wildcats profiles, you can request that your name be added by sending an email. We want all of you to have the benefit of a meeting center for our class. Access is only provided to those who have created an account. If you have questions, registered classmates can contact us by using the Message Center (under Member Functions). Those who have not registered will need to use the Contact Us link.
Each classmate can select an option that allows only registered classmates to view his or her profile. If this option is selected, search engines and the general public will be blocked from accessing the classmate's profile page. The presence of the Classmate Comments Board is solely under the control of each classmate. If a classmate does not want comments left for them that others can read, they can simply deactivate the Comments area under their Edit Profile area.
We need your photos, updates, and memories to make sure the site represents ALL of the members from the NWHS Class of 1977. Even if you haven't attended a reunion, or kept in touch at all since graduation, we ask that you please take the time to update your profile and maybe even submit a photo or two. We're certain your fellow classmates would love hearing from you! You might even reconnect with an old friend. Your participation will make this site fun, interesting and complete. We invite you to add your own personal touch and see what happens!
This site isn't about waistlines, hairlines, or credit lines. It's about life lines. It's about reconnecting with our friends from some of the best years of our lives!
Even if you have to make your own music......DANCE!!!

~ Enjoy and Have Fun with the Website ~

PRIVACY NOTICE: All contact information (address, phone number, e-mail address) entered into this website will be kept confidential. It will not be shared or distributed. Your contact information is private: your street address, e-mail address, and phone number cannot be seen by the classmates unless you grant permission on your Profile. When someone clicks on your name, the only contact information they will see is your city and state and whatever information about yourself you choose to put on your Profile. Unless you explicitly grant your permission, your email address is not visible, although an email can be sent to you using the contact box at the bottom of your Profile page.
Email notifications from this web site: For those of you with spam blocking or email filtering capabilities, please add noreply@classcreator.net to your email account as a safe sender in order to receive email communication from this web site. This will keep us from getting "bounce back" emails from several of you and don't want you to miss receiving emails from other classmates.