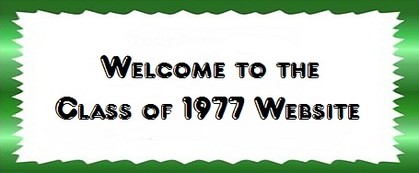 Welcome to the Flint Northwestern High School Class of 1977 website. The site is for graduates of the Class of 1977, but we also welcome others who can be registered as "Friends" of our class. The site is offered to you completely FREE.
We hope the website will prove to be a good tool to just keep in touch should you want to. To create your profile, click on "1977 Wildcats." Scroll down the list to find your name. Click your name and follow the instructions. If your name is not listed in the 1977 Wildcats profiles, you can request that it be added by using the "Contact Us link. We want all of you to have the benefit of a meeting center for our class. Access is only provided to those who have created an account.
Did we have fun this weekend? I believe this photo says it all!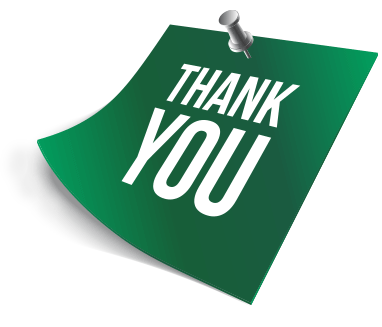 Class of 1977
Our reunion weekend was successful because of each and every one of you who pitched in.....it was truly a class effort. Whether you helped with securing venues, volunteering your time, making phone calls, getting the word out (Denise & Sheila I owe you two big time!), offering suggestions and critiques, donating funds over and above your registration fee, I could go on. And a special thanks to those of you who came through at the picnic yesterday....y'all showed out! Maestro was a huge help in making our weekend memorable way beyond providing the music. May God continue to keep us all until we meet again.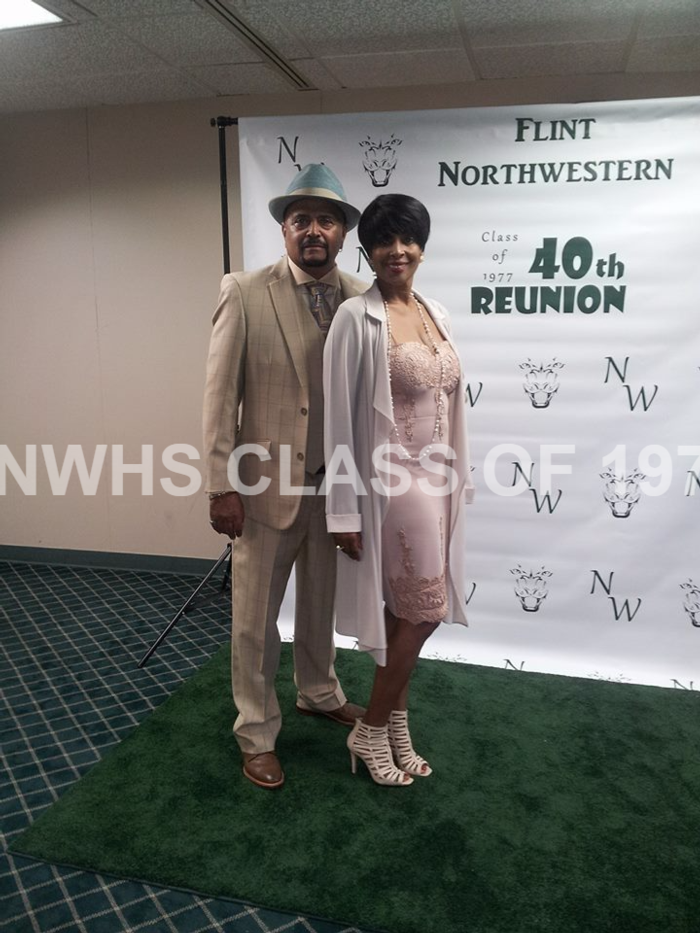 Orders for profile photos from the banquet can now be submitted by using the Contact Us link to the left. Photos are 5X7 and cost $10.00 each. Please include your name, address (if you do not live in Genesee County), and an email address and/or phone number. You can pay by using PayPal or contact me to make other arrangements.
I apologize for technical problems we had during our banquet on Saturday. I was unable to play the greetings from Ed Phelps (former sportscaster for WJRT, Channel 12) and Gerald McBride (former deejay for WAAM).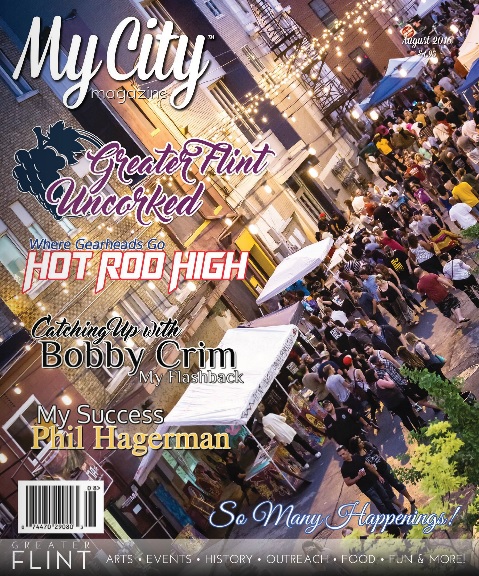 Click HERE to view the magazine online
View the full video HERE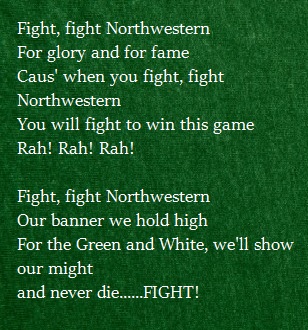 ~ Enjoy and Have Fun with the Website ~
PRIVACY NOTICE: All contact information (address, phone number, e-mail address) entered into this website will be kept confidential. It will not be shared or distributed. Your contact information is private: your street address, e-mail address, and phone number cannot be seen by the classmates unless you grant permission on your Profile. When someone clicks on your name, the only contact information they will see is your city and state and whatever information about yourself you choose to put on your Profile. Unless you explicitly grant your permission, your email address is not visible, although an email can be sent to you using the contact box at the bottom of your Profile page.
Email notifications from this web site: For those of you with spam blocking or email filtering capabilities, please add noreply@classcreator.net to your email account as a safe sender in order to receive email communication from this web site. This will keep us from getting "bounce back" emails from several of you and don't want you to miss receiving emails from other classmates.